Event Details
Top 10 Wage and hour Violations
Date:
December 11, 2019, 8:00am – 10:30am
Organizer:

(GNHRA) Greater Nashua Human Resource Association

Location:

Holiday Inn
9 Northeastern Blvd.
Nashua, NH 03062

Price:

Member $20 / Non-Member $30 / Student $15

Event Type:
iCal link

Top 10 Wage and hour Violations
Michele Small (NHDOL) and Steven McKinney (USDOL) will be presenting on Federal and State wage and hour compliance assistance, including updates and common pitfalls for HR professionals to avoid.
Common pitfalls we see with employers under the Fair Labor Standards Act, and in particular, upcoming changes to the regular rate for overtime regulations 29 CFR 778 and to the white-collar salaried exemptions 29 CFR 541. On September 24, 2019, the U.S. Department of Labor announced a final rule issued under the Fair Labor Standards Act to allow 1.3 million workers to become newly entitled to overtime. The final rule becomes effective on January 1, 2020! Come learn about the changes to the exemption regulations and what you need to know to stay in compliance. Other topics will include recordkeeping, hours worked, and benefits where NH DOL is seeing the most mistakes from employers, as well as updates/changes to state law. They will also leave some time for Q&A.
Schedule:
8:00- Networking/Registration begins
8:30 - Announcements/Legal Update
9am - 10:30am - Programs
Steven J. McKinney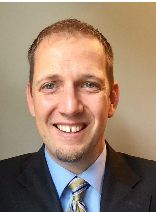 Steven McKinney is the Community Outreach and Resource Planning Specialist for the Northern New England District Office of the United States Department of Labor, Wage and Hour Division. Steven began his career at Wage and Hour in 2010 as an investigator, obtaining direct experience enforcing the Fair Labor Standards Act, the Family Medical Leave Act, and other Federal labor laws. Prior to Wage and Hour, Steven worked as an attorney for the Law Offices of Ferris & Ferris in Chesterfield, Virginia. In his current Community Outreach role, Steven McKinney enjoys being able to proactively provide assistance to employers to help them understand how to comply with Federal labor laws.
Michelle Small
Michelle J Small is the Administrator of the Inspection Division for the State of New Hampshire Department of Labor with expertise in New Hampshire wage & hour laws. Besides wage & hour inspections her department conducts safety inspections of municipalities & schools and elevators, boilers and pressure vessels throughout the state. She worked with employers directly as a wage & hour inspector and as the go-to person for the school-to-work approval process for ten years prior to her position as Administrator.

This months meeting is sponsored by: