Our Partners & Sponsors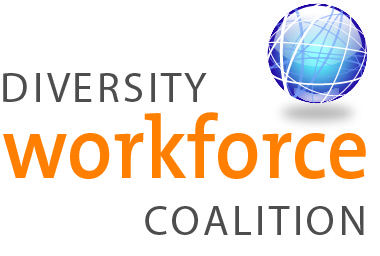 The Diversity Workforce Coalition is an employer based organization that has been established to promote diversity in the workplace through education, training, enhanced networking opportunities and to identify and connect resources to our members and the public. The DWC firmly supports the proposition that an organization with a globally diverse workforce will be more competitive and profitable. The scope of diversity and how organizations define diversity has moved from race, age, sex, religion and national origin to now include economic disparity, sexual orientation, flexible work schedules and education inequality, amongst others. DWC members will:
Further understand and explore the benefits of having a diverse workforce
Learn how to develop a diverse workforce
Be exposed to networking opportunities and information sharing
Have a designated attendee represent the organization free of charge at forums, events and programs
Brand your organization and demonstrate its commitment to diversity in the workplace
We have just launched our web site www.diversityworkforce.org where more information may be found as well as an application for membership!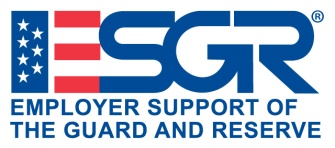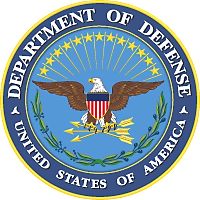 The NH Employer Support of the Guard and Reserve is dedicated to providing information and education to the business community on the rights and responsibilities of Guard or Reserve members who may be in their employ.

We also recognize employers who have gone above and beyond in supporting their Guard or Reserve employees, through various awards and other types of recognition.
We provide informal and free mediation in those instances where there is a dispute between an employer and a member of the Guard or Reserves.
Finally, we will facilitate meaningful employment opportunities by working with local, state and federal agencies to assist our service members to be competitive in today's job market.
Our Contacts:
Michael Pacheco, Executive Director for NH Employer Support of the Guard, mpacheco@nhesgr.com, (603) 225-1342, or (603) 396-8392 (cell)

Kayla Rorick, Program Support Technician, krorick@nhesgr.com, (603) 225-1892, or (603) 264-8162 (cell)

John Willbarger, Yellow Ribbon Employment Coordinator for NH, jwillbarger@nhesgr.com, (603) 227-1485
Our Resources
esgr.mil – the official site of the US Department of Defense Employer Support of the Guard and Reserve and all program aspects and activities
nhesgr.com – provides basic ESGR program information, local office contact information, and current ESGR-related scheduled events
www.ebenefits.va.gov/ebenefits/jobs. This link will connect you with the VA Veterans' Employment Center, an area where veterans can register as a job seeker and search postings, and employers can sign up to advertise their jobs, and also search veteran profiles.
Please contact our Marketing/Social Media Director, Michelle Gray, for information about partnerships for non-profit organizations and sponsorships for local NH business at
Michelle.Gray@HRSynergyLLC.com