Event Details
The Strategic HR Business Partner - integral to organization success!
Date:
November 21, 2019, 7:30am – 10:00am
Organizer:

HRAGC - Human Resources Association of Greater Concord

Location:

Northeast Delta Dental
Two Delta Drive
Concord, NH 03301


Price:

Member $25 / Non-Member $45 / Student $5

Event Type:
iCal link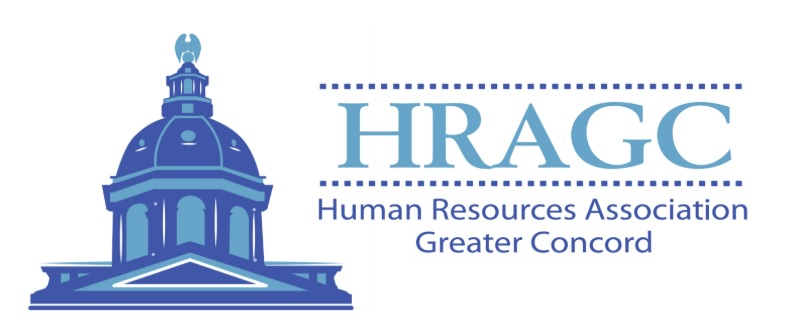 There's still time to Register for HRAGC's November Program:

The Strategic HR Business Partner

The one constant in every organization is Change. Human Resources plays an integral role in formulating and implementing appropriate strategies to assist the organization in becoming resilient and adaptive. The strategic HR business partner has credibility throughout the organization; offers solutions to business problems that essentially touch strategies for employee recruitment, retention, engagement, relations, development, safety, and rewards; and finally, strategic HR business partners are change agents. Those organizations that recognize the import of this partnership involve HR in the decision making process. The strategic HR business partner is able to anticipate, identify and help formulate plans that will mitigate or avoid the potential land mines during the execution of organization initiatives. Our panel of SMEs will share how they have applied key strategic HR Business Partner competencies in addressing a major change in their organizations. The applications will be made to a change related to a merger/acquisition, a transition of implementing and organization ERPS, and taking advantage of operating in a major growth industry through thoughtful expansion.

In this session the participants benefit from the panel discussing strategies and giving examples of techniques to utilize during organizational initiatives. The participants will better understand the Strategic HR Business Partner's

Mindset
KSAOs
Strategies & Techniques

The Panelists

Dawn Barker, VP HR, currently works for The RiverWoods Group, which is the parent company for three Continuing Care Retirement Communities, located in Exeter, Durham and Manchester. As Vice President of Human Resources, she is responsible for the strategic human resource planning to provide the organization with the best talent to meet the RiverWoods' mission which is to provide community and peace of mind for all. RiverWoods has been recognized as a "Best Companies to Work for in NH" and has also been recognized for their innovative Wellness programs. Prior to RiverWoods, Dawn's experience was in recruiting and general Human Resource practice. She holds a Master's in Organizational Leadership from Southern New Hampshire University and a BA in Marketing from Bentley University. She has her Senior Professional in Human Resources credentialing from The Society of Human Resource Management. She has lived in New Hampshire for the majority of her life and never plans to leave. She shares her life with her husband and two daughters. She loves to learn new things, read, cook and spend time outside with her family.

Gayle Troy was the HR Manager for Globe Firefighter Suits in Pittsfield, NH, for more than 33 years, before retiring in early 2019. During her tenure at Globe, her innovative ideas and creativity helped shape the corporate culture of this business during its third and fourth generations of family ownership. Gayle has a BA from Miami University, and has SPHR and SHRM-SCP certifications. Active in the HR community, Gayle is a member of SHRM, a local HR Chapter (HRA-Greater Concord), and the Business and Industry Association's HR Committee. Gayle served on the Board of the Concord Chapter for many years, including two terms as President and is currently on-call for projects related to Governance and similar areas. Gayle was appointed by NH's Governor and Council to serve two five-year terms on the New Hampshire Commission for Human Rights, including five years as Chair. Gayle has also been continuously appointed (by the Governor and Council) to the NH DOL Wage & Hour Penalty Appeals Board since 1999.

She is actively engaged in legislative and regulatory issues, and has frequently appeared before NH legislators; she has also given testimony to a US Senate Committee regarding workplace flexibility. Gayle was recognized by her peers for her work within (and on behalf of) the HR profession when she was named the "Granite State HR Hero" in 2005 by the Granite State Human Resources Conference. Gayle and her husband, Dan, live in the Town of Dunbarton, NH, with a small menagerie of dogs and cats. Gayle was recruited by the Town to assist with the formation of an Ethics Policy, and then served on the newly-formed Ethics Committee for six years.

Peter Richard is the director of Finance & Human Resources for XMA Corporation in Manchester, NH. A high tech manufacturer, XMA manufactures proprietary Thin Film and Thick Film resistive elements as well as Microwave Printed Circuit board for military, aerospace and commercial applications. He is a senior leader responsible for supporting a global tech manufacturing organization with employees in Manchester (NH, USA) and Tianjin (China).


Peter utilizes a diverse range of strengths in global Finance, Human Resources, Operations and Supply Chain Management. Adept at interfacing with multiple disciplines and cultures to achieve organizational objectives within budget and timeline. Extensive experience in a global business market. Peter graduated from SNHU with a BS in Business Administration, He has furthered his studies at Hult International Business School and earned the Credential of Readiness (CORe) through Harvard Business School, Online. This credential comprises Business Analytics, Economics for Managers, and Financial Accounting. He has been an active member of MAHRA, on the board for several years, and is currently President-Elect

The moderator

Dr. Maria Manus Painchaud, SHRM-SCP, SPHR is a management consultant and former associate professor of organizational leadership in the School of Business at Southern New Hampshire University. Dr. Painchaud has taught courses in management and been lead instructor in HR Certification Training Programs. In her previous management positions at a major NH law firm and at a leading NH electric utility, she was the point person overseeing the planning and execution of revised compensation systems, two major technology conversions as well as numerous upgrades, and creating a training and development program for team leaders. Additionally, Dr. Painchaud provides consulting services to both for profit and not-for-profit organizations, focusing on strategic management, succession planning, strategic human resource management issues, and leading and managing change. She has served on numerous not-for-profit boards holding leadership positions, as well as having been selected for several community service recognition awards.

Click here for event information



Because there is a limited capacity for this event, we recommend advanced registration.

Confirmed Preapproved Credits: 2 SHRM PDC, 2 Business HRCI - "The use of this official seal confirms that this Activity has met HR Certification Institute's (HRCI) criteria for recertification credit pre-approval."