Event Details
The Performance Review Journey
Date:
October 3, 2019, 8:00am – 10:30am
Organizer:

(GMVHRA) The Greater Merrimack Valley Human Resource Association

Location:

Comfort Home Care
147 Pelham St. 2ND Floor
Methuen, MA 01844

Price:

Guest - (First time only) | Non-Member – $35.00

Event Type:
iCal link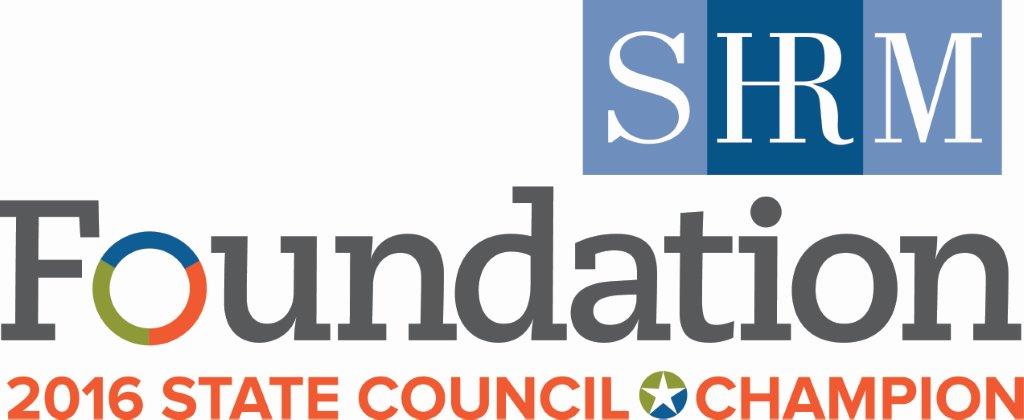 Agenda:
8:00 AM - 8:30 AM Check-In & Networking
8:30 AM - 8:40 AM Welcome New Members & Guests
8:40 AM - 8:50 AM Chapter Business / Legislative Update
8:50 AM - 9:00 AM Sponsor
9:00 AM - 10:30 AM Program
Approved for 1.50 SHRM PDC's & HRCI credits
---
The Performance Review Journey
What the heck is going on with performance reviews these days? Are highly-functional organizations conducting formal reviews with their employees or have they evolved to cultures of "constant feedback?" Come join us to hear from other HR Executives about:

What they are doing in their organizations today
The journey they have been on related to performance reviews
What they have learned along the way.

This will be an opportunity to have an interactive discussion about reviews, and the value they bring to employees and organizations.
Moderator: Amy Allen
As a partner with BlumShapiro, Amy Allen leads the Human Resource Consulting Practice, where she focuses on working with clients on all their human resource needs—from talent acquisition and management, to employee retention and operations and infrastructure. Amy has over 25 years of experience in human resources, including holding executive roles at Suffolk Construction, The Boston Globe, Staples and other large national organizations before launching her own consulting business.
As a certified Senior Professional in Human Resources (SPHR), Amy brings best practices in the areas of recruiting benefits, compensation, organizational development, performance management, employee relations, policy development and compliance, HRIS, retention strategies, success planning, project management and executive coaching.
Panel:
Michelle Ferero, SHRM-CP
Michelle Ferero is the Vice President of Human Resources for Methuen Construction Company, Inc. Prior to joining Methuen Construction, Michelle was the Human Resources Manager for Consigli Construction and held a variety of positions spanning ten years in public service in the Middlesex District Attorney's Office, most recently as Director of the Executive Office under former elected DA Gerry Leone. She is the recipient of the John Droney Award and John Kerry Award for Outstanding Service and Leadership. A SHRM Certified Professional in Human Resources and a Certified Paralegal, Michelle earned her bachelor's degree, summa cum laude, from Boston University and is pursuing her master's degree in HR Management.
Cheryl Corman
Cheryl Corman is the Executive Vice President and Chief Human Resources Officer of Middlesex Savings Bank. She joined Middlesex in 1997 and held several senior positions in HR before becoming the CHRO in 2017. She has a bachelor's degree in business administration from Emmanuel College and earned a master's in human resources management from Capella University. Cheryl is a resident of Millis and serves as a Trustee for the Group Insurance Trust with the Massachusetts Bankers Association, is a member of the Master's in Human Resources advisory board at Framingham State University and a longstanding member of the Health Care Committee of the Associated Industries of Massachusetts. She has also recently been named to serve on the Steering Committee of the Massachusetts Employer Health Coalition.
Keila Barros, Vice President of Human Resources
As the Vice President of People & Culture, Keila is responsible for driving initiatives for all people functions of the organization, including Talent Management, Cultural Change, Organizational Development, and Diversity & Inclusion.
Keila recently joined JVS from Suffolk Construction where she was the Director of People & Culture Operations. She directed the operational/administrative component of the People & Culture Operations team of seven, which included onboarding & off boarding processes, benefits implementation, day-to-day HRIS maintenance and all operational function within the Human Resources, Talent Acquisition, Learning & Development and Community & Employee Engagement Teams.
She spent majority of her Human Resources career in the non-profit space, working as a Human Resources Manager at The Bridgespan Group and The Salvation Army. Prior she worked in Human Resources at Massachusetts General Hospital and New England Baptist Hospital. Keila joins JVS with over 17 years of experience in Human Resources.
Keila holds a Bachelor of Arts in Communications from Boston College. She is a life-long resident of Dorchester where she is actively involved in a community non-profit, Dudley Street Neighborhood Initiative (DSNI). DSNI's mission is to empower residents to organize, plan and create a high quality neighborhood. Keila was an active member of the DSNI Board Development Committee and she served as a facilitator for DSNI Leadership for Resident Development Institute. She has been serving on the DSNI Board since 2001 and is currently the President of the board. Currently she is leading the search for the organization's new Executive Director. Keila has been an active parishioner of Saint Patrick's Church in Roxbury where she has served as Sunday School catechist for over ten years.
More information and online registration:

Our Sponsor:
Interested in sponsoring? Contact Julie Moore at jmoore@employmentpg.com
LOCATION: Comfort Home Care, 147 Pelham Street, Methuen, MA 01844 - 2ND Floor - IMPORTANT NOTE: Please be sure to park in the side parking lot to the left of the building and not in the front spaces. - Thank you for your cooperation!
*Join GMVRA's LinkedIn group to share knowledge with your HR colleagues*
For more information:
Contact: Lisa Lemieux, PHR, SHRM-CP
Phone: 978-204-3207
Email: lemieux.hr@gmail.com
Best regards,
GMVHRA