Event Details
2019 Mass SHRM Legislative Conference
Date:
March 1, 2019, 8:00am – 5:30pm
Organizer:

Massachusetts State Council of SHRM

Location:

Suffolk University Law School
120 Tremont Street Boston, MA, 02108

Price:
Event Type:
iCal link
SHARE YOUR VOICE!
Join us for the first statewide HR conference focused on recent developments in state and federal laws affecting the workplace!
Don't miss the opportunity for the HR community to speak directly with Secretary Acosta about the draft Massachusetts Paid Family & Medical Leave regulations.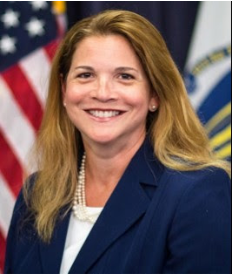 We're excited to announce that Rosalin Acosta, the Commonwealth's Secretary of Labor & Workforce Development, will be the keynote luncheon speaker at the first annual Mass SHRM HR Legislative Conference on March 1st!
Ms. Acosta will conduct a listening session to gather your feedback as the administration works to finalize the draft Paid Family and Medical Leave regulations with input from the HR community.
For more information and to register, visit the Massachusetts State Council of SHRM website.
---
About This Event
Join the Massachusetts State Council for our first statewide Legislative Conference. With so many HR and employment-related laws changing in the Commonwealth and the nation, it's important to invest some time to keep up-to-date and to learn how to make your voice heard in the debate on HR legislation.
For more information including session descriptions and speaker biographies, visit www.massshrm.org/events/2019legconf
---
About the Massachusetts State Council
The Massachusetts State Council of SHRM (MassSHRM) is a board of volunteers committed to making a positive impact in the Human Resources community in the Commonwealth of Massachusetts.
An affiliate of the Society for Human Resource Management (SHRM), MassSHRM serves to support our affiliated local chapters, to deliver resources and education to the HR community, and to advocate for and elevate the HR profession.
We are an ALL volunteer board comprised of senior human resources professionals who are driven by our love of what we do and our desire to give back to our profession and impact the development of others in our field.
For more information about MassSHRM or to find your local chapter, please visit www.massshrm.org.