Welcome to the HR State Council of New Hampshire!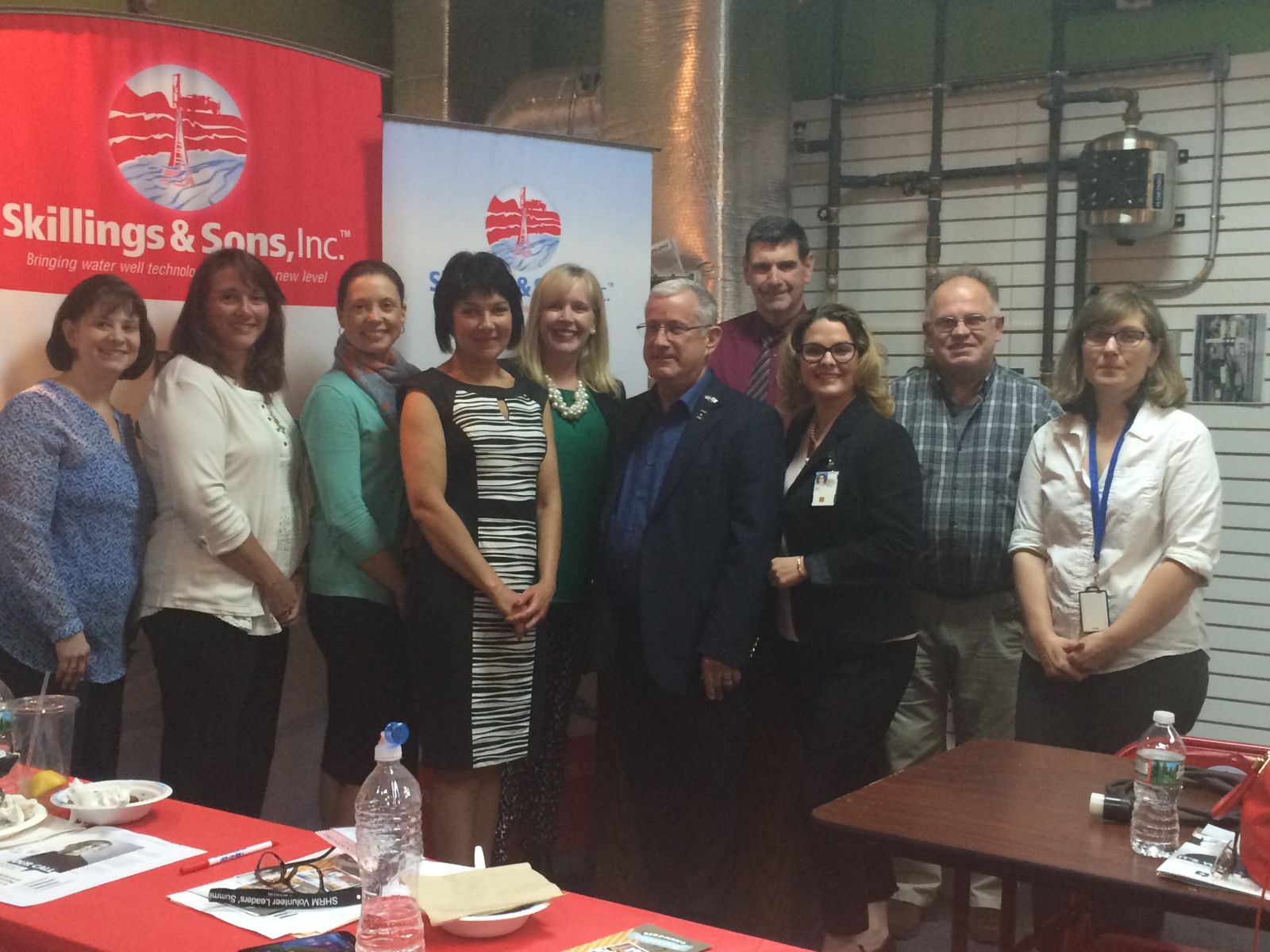 Greater Nashua Human Resource Association kicks-off suicide prevention training for HR Professionals presented by the United States Department of Veteran's Affairs
From left to right: Karin Taylor, GNHRA Secretary; Julie Girouard, GNHRA Programs Chair; Kristin Cappello, GNHRA Media Chair; Nancy Rowell, GNHRA and State Council Treasurer; Catharine Mirabile, GNHRA and State Council Membership Chair; David Wheel, State Council Military Liaison, ESGR; Clay Rush, GNHRA; Amy Brady, US Dept. of Veterans Affairs; Dale Garrow, NH National Guard Suicide Prevention Program Manager; Lori Haberski, VA Medical Center.
On May 10th the United States Department of Veterans Affairs provided training to HR professionals in understanding more about the signs of someone considering suicide, truths and myths, how to address it as an employer and what resources are available. Although this presentation is geared toward our veterans, it really is useful for HR professionals for our entire employee population! I highly recommend considering contacting Dave Wheel (djwheel@juno.com) at in adding this presentation for your chapter!
Upcoming Events
See All >
September 22, 2016 - 9:00am

Location:

Holiday Inn, 172 N. Main Street Concord, NH

October 23, 2016 (All day)

Location:

Mt Washington Resort New Hampshire

Save the Date! Early-Bird Registration begins in April.

We create the experience so you can make a difference.

October 23 - 25, 2016, Mt. Washington Resort, NH

CELEBRATING OUR FIFTH YEAR! We engage a senior-level,...
From our Blog
See All >
Study Blog Announcement We are pleased to introduce a new joint effort between the HR State Council of NH and our NH SHRM Chapters to provide an online resource for HR professionals who are preparing for the PHR, SPHR, or GPHR exam for the December 1, 2011 through January 31, 2012...