Welcome to the HR State Council of New Hampshire!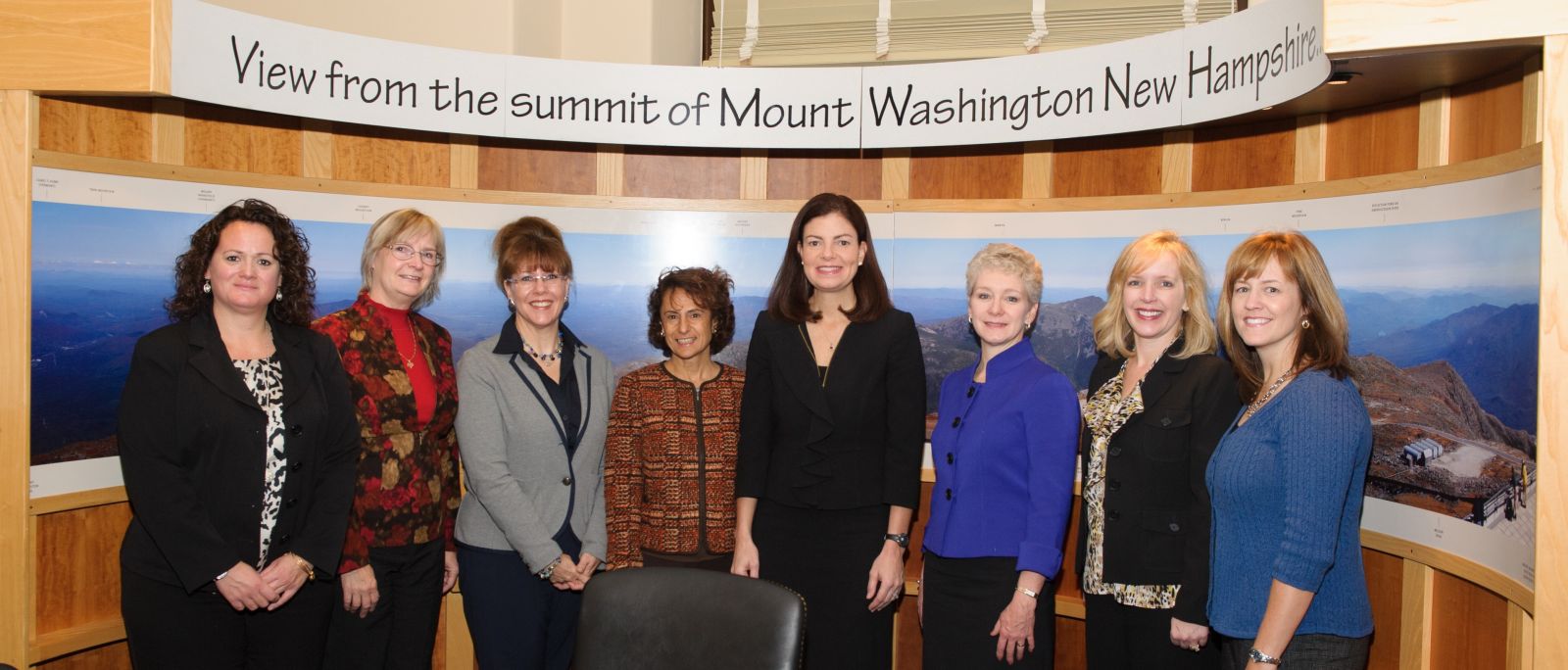 (Pictured left to right from the Hill visit: Kathy Nelson, Silvia McCarron, Laurie Glaude, Charla Stevens, Senator Ayotte, Linda Farr, Catharine Mirabile, and Jennifer Kinville.)
The HR State Council of NH is an affiliate of the Society for Human Resource Management. Our mission is to aid in the advancement of the Human Resources profession within New Hampshire by:
Providing the leadership and structure to NH SHRM members in order to consult together.
Promote learning through fostering communication and facilitating the exchange of vital ideas and information.
Providing the vision to meet the HR challenges of today and the future.
Partnering with our NH Legislature to obtain a voice in our government.
Whether you are new to the HR field or have many years of experience, we are a local starting point for networking, information, professional development and continued support of excellence in Human Resources.
Upcoming Events
See All >
November 19, 2014, 8:30am – 11:30am

Red Jacket Mountain View Resort, No. Conway, NH

The Derryfield, Manchester

Please see attached for more information, or visit www.mahra.org to register.

December 4, 2014, 4:30pm – 7:00pm

Best practices for social media use personally and professionally presented by Beth Hutchins. This quick presentation will include a brief overview of social media including Facebook, Twitter and LinkedIn as well as tips for maintaining privacy and professionalism in individual and business interactions.

...